Thinking a lot about the colour palette for the game.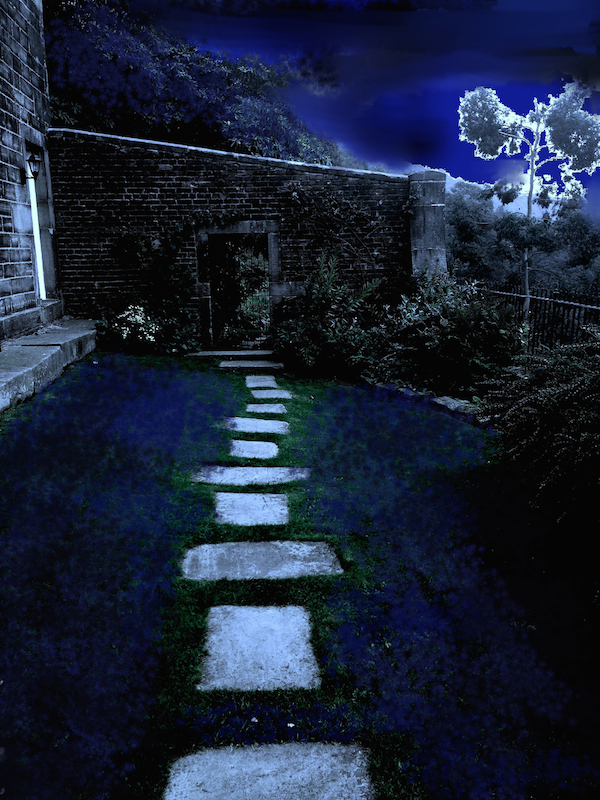 This is a rough 'sketch' from a photograph I took at Lumb Bank and quickly coloured to try and get across to people the atmosphere for the game. It shows the dark blues/indigo/silver/greytones that I want to use.
I took a lot of photos around Lumb Bank during my stay at Arvon to use as reference points in developing the game – the gates in and out of the walled garden are what got me started. It will be interesting to see how these 'real' images translate into a 3D game environment.