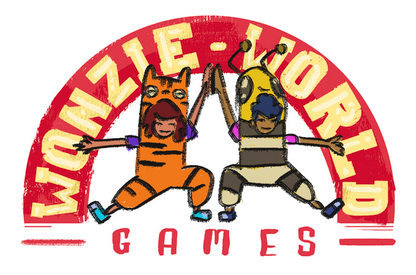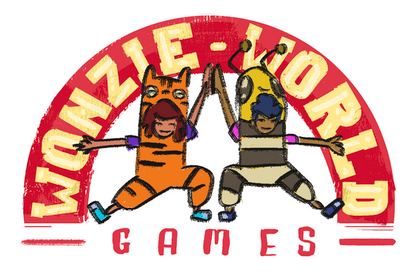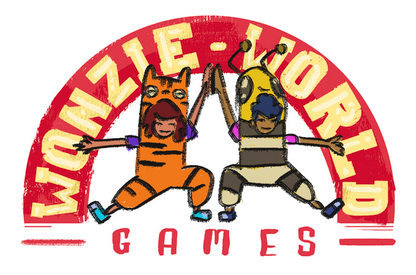 Welcome to Wonzie World – home of Tiger & Bee, the heroes of our games, who make it their mission to evade unwanted kisses. We've all been there!
My grandchildren (& playtesters) came to stay and play, and were inspired to start designing other outfits that Tiger & Bee could wear, coming up with a whole range of animal onesies to wear. I vetoed their suggestion of buying onesies via in-app purchases and suggested new "Wonzies" could be earned by collecting jelly beans in passing while playing. We also agreed that it would be nice to be able to wear what you have earnt while playing in other games too – we have a few ideas for those – so Wonzie World Games was born.
We've also collected Wonzie ideas from children (and a few adults!) who were waiting to play the game at events. Here are a few of the children's drawings turned into rather cute characters by Harry. It is part of the project I love – seeing how it gets children drawing.
Wonzie World will be a place for parents to point their children at, safe in the knowledge that all the games and other content on there are suitable for young children to play. Plans are afoot for books and animations; the possibilities are endless. But first to finish and publish the full game, which is now five levels and you can play with someone else remotely!