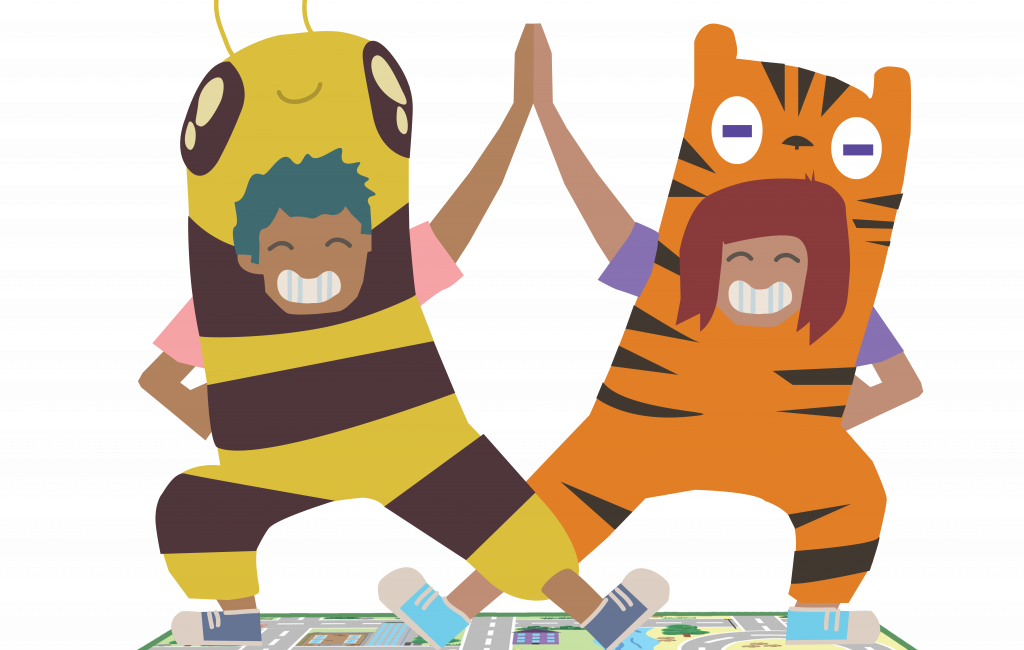 Team Assembled! I've been working with Claire Morley the Shimmerwitch and AJ Murdoch Punk Grrrl Legend to refine and define Kissy Kissy! I applied for (& GOT!) £5k of seed cash from UK Games Fund to pay us to work together. The funds also meant we could get Harry Sussams back involved to create some exceedingly cute animations and composer friend of AJ's – Cooper Rose, to write some original music for the game.
Claire and I also got to got Dundee to practice pitching to publishers
and go to the UK Games Fund Awards too, where we did our best to dress appropriately for the Sunny Dundee Hawaian theme.
Next stop is EGX in October 2019 where yours truly has to convince publishers and funders that we are worthy of more investment, AND we get to show the game itself off to anyone who comes past the UKGF stand. Take a look at our latest gameplay video HERE and see what you think!